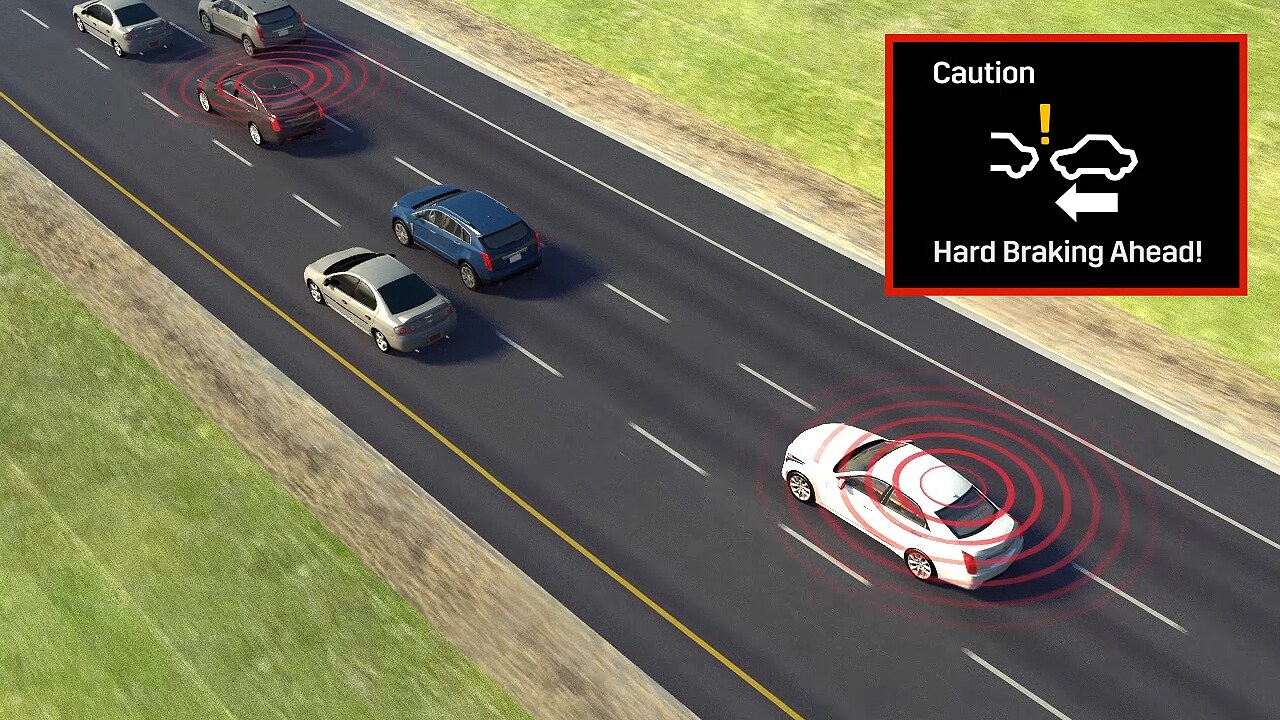 Cadillac is introducing a new wave of advanced safety tech on the 2017 Cadillac CTS, including their new Vehicle-to-Vehicle (V2V) communications system, which is one of the most exciting updates to the popular sedan yet.
"From the introduction of air bags, to the debut of OnStar, Cadillac continues its heritage of pioneering safety and connectivity advances," said Richard Brekus, Cadillac global director of Product Strategy. "V2V essentially enables the car to sense around corners. Connecting vehicles through V2V holds tremendous potential, as this technology enables the car to acquire and analyze information outside the bounds of the driver's field of vision. As an early mover, we look forward to seeing its benefit multiply as more V2V-equipped vehicles hit the road."
The innovative system works with a combination of GPS and a Dedicated Short-Range Communications (DSRC) system, which can handle nearly 1,000 messages per second between two cars that can be up to 1,000 feet away from one another.
What that means is that when a car is approaching say slowing traffic, the V2V system will scan the area for other cars and track where they are in relation to the CTS. If the system detects a possible hazard, like something in the road, sudden braking or a slippery surface for example, the system will warn the driver.
For more information about the new V2V system, and all of the many impressive features on the 2017 Cadillac CTS, visit us at Arrowhead Cadillac, located right off of the 101, today!